Mat Chat
Mat Chat Daren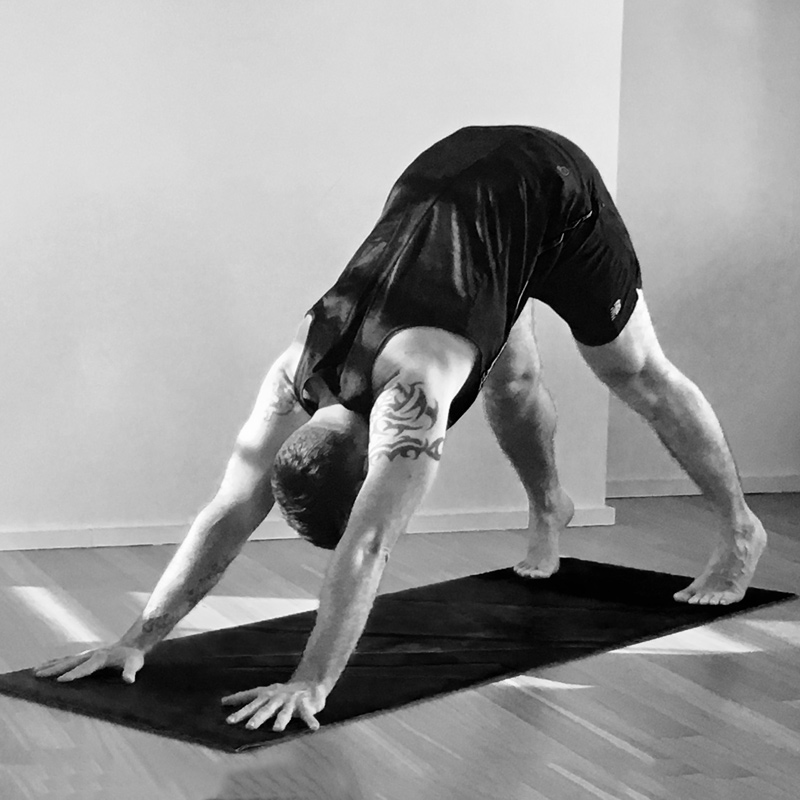 What brought you to yoga?
I had been thinking about trying yoga for a couple of years but was at a time in my life when there were personal and professional opportunities worth concentrating on that were taking priority. Having moved homes and jobs I felt settled and had achieved some great goals but in all the effort I was neglecting myself and felt that all I ever did was work. I needed to address a lack of balance. I remember the exact day when I realised it was time to stop considering yoga and actually give it a go. I was sitting at a restaurant opposite my partner when a friend passed. They stopped next to me to talk and I realised that just turning and looking up at them standing beside me was a more challenging move that it should be. I was into my early 40's and my range of movement was changing.
Mat Chat Becca
What brought you to yoga?
I have always been driven to stay fit and active through running and strength training, but have never had good flexibility or been disciplined about stretching. Over the years I have been fortunate enough to be "injury-free", but recognize the lack of mobility will lead to major issues in my body as I continue to age. My original reason for wanting to practice yoga was to "stretch on a regular basis". Little did I know that I would find Iyengar Yoga and this practice would become so much more to me!